Serving East Tennessee and Southwest Virginia for 40+ years
REAL-VAL
COMMERCIAL REAL ESTATE



APPRAISERS



149 Wexler St.



Kingsport, TN 37660



Phone: (423) 246-3400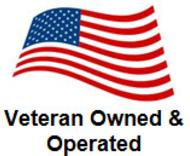 Founded in 1975 and based on the foundation that we can do all things through Christ who strengthens us, Real-Val is a real estate appraisal firm which specializes in market value appraisals on commercial properties. These services encompass the full range of reporting formats and have been prepared for a variety of purposes to include acquisition, sale, financing and estate planning. We take pride in offering timely, reliable, professional and courteous service at a competitive price.

Uncertainty and doubt about market value? They're the last things you want when buying, selling or financing real estate.
We invite you to look around our internet home and learn more about our appraisal services. Please fell free to contact us if you have any questions or if we can provide real estate appraisal services to you or your client.


.